Interested in becoming a Nutritionist or Dietitian? You're not alone. According to the latest employment statistics from the Bureau of Labor Statistics, there are approximately 67,000 Dietitians and Nutritionists employed within the United States. And with a much faster than average growth trajectory for the occupation, this number is projected to rise by about 22% or 11,000 more employees in the next ten years. That's pretty excellent employment statistics . . . and an optimal time to get your degree in Nutrition to join the crowds.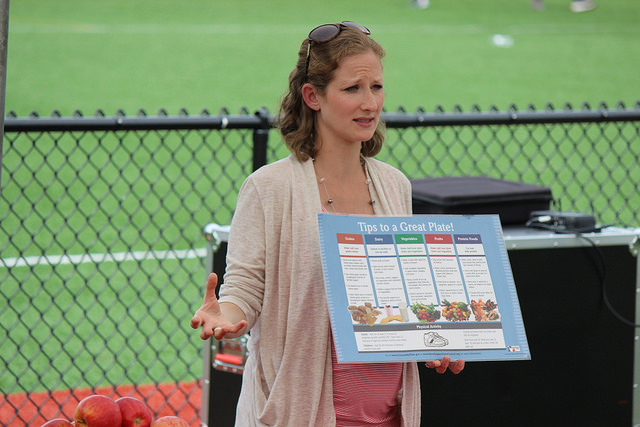 There's only one thing – you're not interested in going to a traditional college or university to get your degree. Are there online degree programs in Nutrition? Are they affordable? And, are they respected? The answer to all three is yes! Whether you are interested in an online degree program because of monetary restrictions, time restrictions, or both, we'll outline what you need to know – keep reading.
Online vs. Traditional Degrees
It's true that the majority of the college population gets their degrees in a traditional, on-campus setting, but the number of students getting their degrees from online degree programs has grown exponentially in recent years. Originally, online degree programs brought with it negative connotations, but that's just not the case anymore. With accredited universities providing the degrees along with a tremendous uptick in the number of students not only getting their online degrees, but needing this approach to an education, the negativity has all but diminished. Currently, there are over 6.5 million students enrolled in online courses and 275+ accredited online colleges and universities to choose from!

Why would you be interested in getting an online degree vs. going to school at a traditional campus? One of the top benefits of an online degree is that they are incredibly flexible. Maybe you need to work full-time while in college and can't conform to a traditional, brick and mortar school schedule. Maybe you're raising a family and need to do your coursework at night. Or, perhaps it's about money. Traditional colleges and universities are expensive . . . and costs are rising every year. Online universities are considerably less expensive than traditional schools. In fact, up to 80 times less! The average cost of online degrees is approximately $30,000, while the average cost of traditional brick and mortar degrees is $85,000! That's a huge difference in price and a huge motivating factor to go to school online.
What Kind of Job Can Get from Online Degree Programs in Nutrition?
If you complete an online degree program in Nutrition – what type of work can you get from that degree? Dietitians and Nutritionists help individuals in leading healthy lives and preventing disease. Experts in food and nutrition, they assist people in making good food choices to live healthy lives and achieve health-related goals. If you become a Dietitian or a Nutritionist, you'll most likely work in settings like hospitals, clinics, nursing homes, state and local governments, and schools.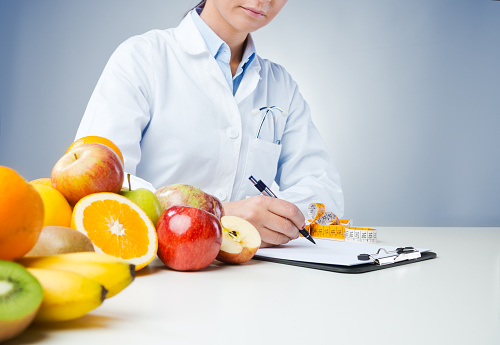 Online nutritionist degree programs don't just turn out Nutritionists and Dietitians though. They will also prepare you to be:
Health Educators
Food Service Managers
Public Health Professionals
Dietary Managers
The most common occupations you'll likely work in with a degree in Nutrition are:
Dietitian – promote healthy eating and managed food systems
Clinical Dietitian – mostly work in hospitals and nursing care facilities
Community Dietitian – counsel groups to promote healthy eating habits
Consultant Dietitian – work in healthcare settings and private practices to conduct nutrition screenings and advise clients on things such as weight management and cholesterol levels
Management Dietitian – work in large group settings like prisons, hospitals, schools, and company cafeterias, supplying advice on food budgets and safety/sanitary regulations
School Nutritionist – ensure that foods served in schools meet government guidelines and are sufficient for student growth
The average median salary across all Nutritionist occupations is $58,920.
How Long Will It Take to Get An Online Degree in Nutrition?
There are three main types of degrees you can obtain through an online degree program in nutrition: Associate's, Bachelor's, and Graduate (Master's and Doctorate).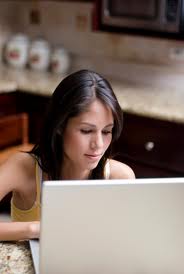 Associate's Degree
An online Associate's degree in Nutrition requires 90 credits and will take you about two years to complete. With an Associate's Degree, you can work as a Dietetic Technician, where you'll assist food and nutritional programs under the direction of a Nutritionist or Dietitian. Typical coursework in an Associate's degree Nutrition program include introductory courses in healthcare systems, microbiology, organic chemistry, human physiology, and mathematics. If you're interested in being a Nutritionist or Dietitian though, you'll need a Bachelor's Degree.
Bachelor's Degree
To obtain an online bachelor's degree in Nutrition, you'll need to complete 120 credit hours – which will likely take you about four years. Beyond the introductory coursework listed above, you'll also complete courses in food science, vitamins, minerals, food service operations management, clinical nutrition, nutrition counseling, and energy metabolism. In addition to coursework, you'll likely be required to complete a supervised internship. Once you graduate from an online bachelor's degree program in Nutrition, you'll likely go on to apply for licensure or certification prior to practicing.
Graduate Degrees (Master's and Doctorate)
To obtain a higher level degree in Nutrition, you'll need to take an additional 56 to 100+ credit hours, depending if you are getting your Master's (56), Doctorate (45 to 60 credits), or both. You are looking at another 3-5 years beyond your bachelor's education to obtain your graduate degree from an online degree program in Nutrition. Curriculum is provided at an advanced level and prepares you for work of highest educational attainment and recognition, including high-level research and teaching of Nutritionist concepts.
Where Should You Attend?
Still have your interest to obtain an online degree in Nutrition? Want to know which school is the best for you in the way of affordability and flexibility? We've compiled a list of the top online degree programs that fit that bill.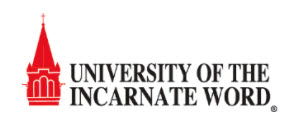 Bachelor's Degree
Master's Degree



Convenient and affordable, online degree programs in Nutrition are available, recognized, and the preparation you need to find a lucrative career as a Dietitian or Nutritionist.