Since the first day you started kindergarten, your teachers have been preparing you for the real world. Step by step, grade by grade, you've been continuously building your knowledge, expanding your mind, and learning how to be successful once you've grown up. Now you're a senior in high school and ready to take the final step of your educational journey: college. The importance of college is great – it gives you a lot of knowledge, it increases your potential, it opens doors and provides opportunities, and it increases your potential income level. How do you prepare and what should you be doing? How can your parents help? What can you expect from your teachers? The following guide will help!
College Prep for Students
Your senior year of high school is a busy time for college prep. You're at the jumping off point and it's time to make sure you've taken all the necessary steps for your higher education. The summer and fall is the busiest time of your senior year as you prep for college applications, standardized testing, and financial aid. Below is a quick reference checklist of things you should be doing in your senior year to prep for college admissions.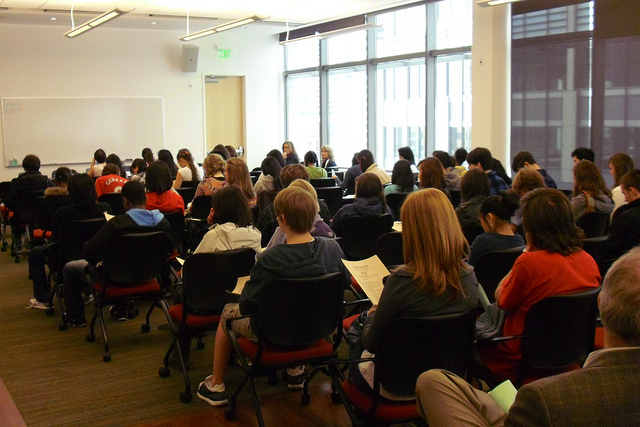 Summer: The summer before your senior year of high school, you should start narrowing down your choices of which colleges you would like to attend. It's always a good idea to apply to more than one college, just in case they've hit their acceptance limit. Keep a list of the 3-5 colleges you're most interested in applying to.
Fall: Because you'll be submitting your college applications shortly, Fall is generally about the last time you'll be able to showcase your interests, creativity, and talents – through a club, extracurricular activity, or other leadership role. It's also helpful to create a student profile of all the activities you've been involved in over your high school career. These can include: academic achievements, extracurricular activities, sports, community activities, employment experience, and your interests/hobbies.
September: Time to register for the SAT or ACT (you'll need to figure out if you need to take one or both depending on the colleges you are interested in applying for – each school requires a different standardized test as part of the submitted application materials). SATs and ACTs need to be taken at least six weeks prior to your college application deadlines so scores can be submitted to the colleges in time. Interested in visiting a college that you plan on applying to? Now's a good time to do that too – many colleges offer weekly tours for upcoming freshman during this time period.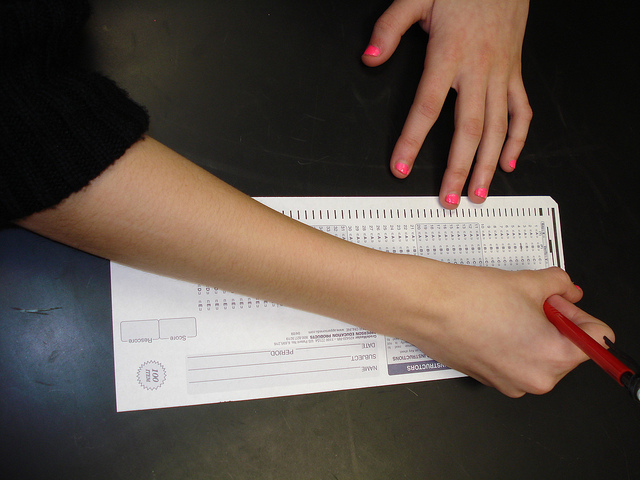 October: Keep a detailed schedule of when your college applications, essays, and interviews are due. You don't want to miss the due date to apply! Keep in mind, if you plan on applying for early acceptance to your top schools, many of those applications are due earlier than the regular application schedule! Also important – make sure you get sealed copies of your official transcripts that you'll send along with your college applications. These sometimes take some time to receive after you submit your request, so make sure you leave yourself enough time.
October/November: It's time to apply! Pay close attention to all application and essay instructions. Carefully consider teachers who can write a letter of recommendation for you (and make sure to send them a personalized thank you note after they do). And, it's always a good idea to have someone else read over your materials to check for spelling and grammar. Keep a copy of all of your materials prior to sending for reference.
December: Get familiar with student aid and scholarships that are available to you. You can apply for outside funding and scholarships now, but you cannot submit your Free Application for Federal Student Aid (FAFSA) prior to January 1.
January: Make sure you fill out any required student aid forms near the first of the year – FAFSA forms are due early and can be tedious. Leave yourself enough time to gather the required documents needed for application. Most FAFSA applications are due by March 1. January is Financial Aid Awareness Month – so you should have excellent resources available to you at your school, online, or through the colleges you applied to.
February: Double check that your transcripts made it to the schools you applied to. Rank order your colleges – and give considerable thought to which one(s) you are most interested in attending if you get in. Do some research of whether you'll need to take any AP (Advanced Placement) exams or CLEP (College-Level Examination Program) exams.
March: Be on the lookout for your Student Aid Report in the mail – these documents provide information on federal financial aid. You'll need to submit your SAR in order to apply for federal financial assistance. Make copies of all materials you submit for your records.
April: Colleges start to send out acceptance letters this month, in addition to financial aid offers. Check your mail often! Once you've received notification from all of your colleges, make your final decision and alert the college you've decided on with a letter of your acceptance. You'll also need to notify the other schools that you will not be attending their college. Compare the financial aid awards you have received to see how much financial aid you'll be getting. Keep a detailed schedule of all important deadlines (e.g., housing, financial aid) of the college you chose.
May: Take your AP exams to earn college credits and relax after school lets out. You're about to start on an exciting college journey!
A Quick Note about Financial Aid
If you know that you'll need financial assistance for college, it's important to position yourself in an excellent position for consideration for financial aid. What are some of the top ways to decrease your chances of obtaining financial assistance?
Sending in your application late
Waiting too long to take the SAT or ACT (so that your scores are not submitted in time)
Not preparing for a college interview
Going into a "senior slump" where your grades start to decline
Writing an uninteresting essay
Signing up for "easy" classes to boost your GPA (the financial aid offices will see your transcripts)
Not participating in extracurricular activities or volunteer activities
Turning in lackluster recommendation letters (you need to build relationships with those individuals you ask to write your recommendation letters, otherwise, they won't know you that well and won't know what to write to make you stand out)
College Prep for Parents
If you're a parent of a high school senior, chances are you're experiencing all types of emotions and questions. My child is about to leave home! What are all the costs associated with college (besides tuition)? How can I make sure my child is making the right decision? How can I help prepare? It's no wonder parents can get emotional during these times. There's a lot going on, there are a lot of unknowns, and there's a lot of cost associated with it all!
When your child is getting ready for college, it's never too early to start discussions about it. Remember:
Start early – discussing and planning
Communicate clearly – let your child know what your expectations are
Talk – let your child know the importance of a college education and the importance of good school performance
Encourage – encourage your child to participate in extracurricular activities, community involvement, and volunteerism. Talk about it and lead by example.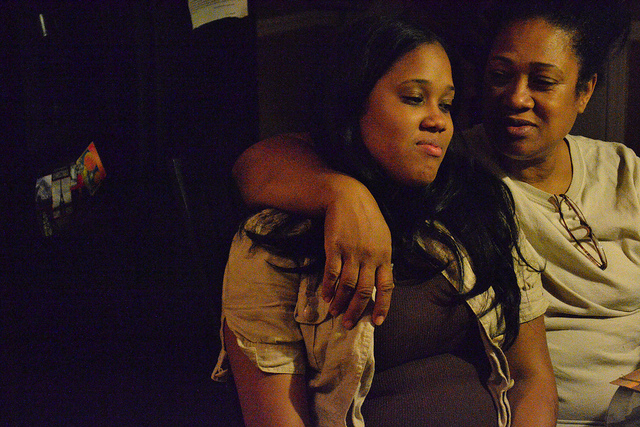 You can help your student along the way in the college application process by asking questions, keeping track of deadlines, and gathering necessary information needed for financial assistance (e.g., pay stubs, tax information, etc.). Have a listening ear and be a guiding resource in navigating the process. Just as you might have questions and anxiety about the whole process, your child may have the same questions and anxiety as well. Keep communication lines open and be patient. This is a big deal! Below is a checklist for parents:
When your child is considering which schools to pick, help your child understand the pros and cons of different schools based on their interest areas. Does your child know what he or she wants to do when they get out of college? Have any ideas what types of careers they might be interested in? Have they taken a career interest assessment to determine what types of careers fit well with what they like to do? Help your child understand the importance of a major and how it will help them toward their career choice. Does your child want to be an engineer? Then it might be better to focus on more technical schools that have strong engineering programs than smaller liberal arts colleges. Is your child interested in a career as a musician? Check out which schools have top music programs!
Arrange college visits. Once your child has narrowed down their school choices – contact the school to find out when you both can visit to see the campus, listen to administrators and students talk about their experiences, and chat with academic counselors to understand what the next steps are.
Keep track of SAT and ACT schedules and remind your child of these deadlines, so the exams can be taken early enough for the scores to transfer to the colleges.
Help your child through the application process. Act as a sounding board for questions, review application materials, and keep an eye out on deadlines and costs associated with the application process.
Attend a financial aid event with your child. Financial aid can be tricky to understand – it's best if you both can attend these types of events. This also includes helping your child navigate the scholarship process. There will likely be many questions about eligibility, tax information, and other complicated financial information that your child will need help with answering.
When the acceptance letters start arriving, sit down and help your child choose the best school for him/her.
Be proud! Your child is going to college – this is a big step for both of you. Celebrate!
College Prep for Teachers
As a teacher, you are on the front lines every day – preparing students for the outside world. It's a collaborative effort between students, parents, and teachers to best prepare our youth for the real world, including college. What are some ways you can help prepare high school students for their next big step in life? Below is a checklist:
Help to plan challenging course schedules and course materials – follow your school's curriculum, but keep your lesson plans challenging and interesting to motivate your students' learning process!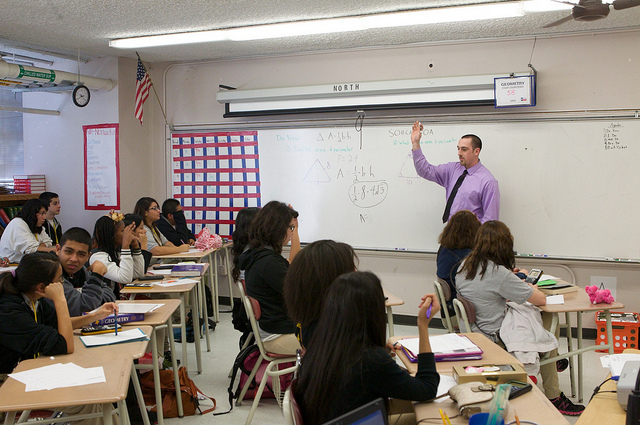 Keep records of classes and grades and meet with students who seem to be struggling in particular areas. Don't let them struggle – encourage them to seek out help.
Track graduation requirements and keep your students informed of deadlines and schedules
Suggest which college admission tests are necessary and educate your students about what they are used for and why they are important
Connect your students with college and career counselors that can help them in figuring out what type of majors they might be interested in and which schools are best for particular career interests
Teach students about "safety" colleges, "maybe" colleges, and "reach" colleges – encourage applications to "reach" colleges, but educate students on the importance of applying for schools that are a good fit for their academic level and experience to ensure acceptance
Write letters of recommendation for students, as requested. Be thoughtful in your letters – spend some time on them and weigh the importance of these letters in the future of your students!
Celebrate your students' successes and know that you played a key role in guiding them in their achievements!
It Takes a Village
As the above guide shows – college is a major deal! It's not just about picking a school and going – there's a lot that factors into the process – and it's a process that has been years in the making.
As a student, ever since you started school, you've been preparing for this moment. You've learned new things year after year – all geared toward turning you into a successful and contributing member of society. The future is yours!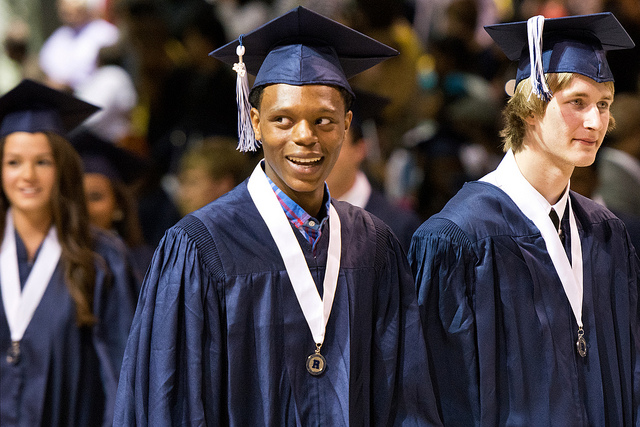 As a parent – you've watched your child grow, you've celebrated along with them in their successes, and you were a supportive force when they experienced hiccups. It's an exciting time, if not scary, to watch your child grow.
As a teacher, you have been a significant contributor in the success of your student's growth. You are with them day in and day out, you watch them learn new things, and get excited when they figure something out. You are proud of your students' successes and have played an incredible role in preparing them for their next step in life.
You've heard the quote "it takes a village" – usually applied to raising a child. The same can be applied to college prep – it's not a one person quest. It truly takes a village – from kindergarten through high school – to prep our youth for success.